Welcome to Garage Door Repair Raleigh !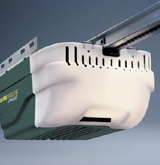 Garage Doors Repair Raleigh is a full service garage door repair and installation service. Providing service to our customers with on-call 24/7 Garage Door Service and a regularly scheduled preventive maintenance program.We have a solid reputation for being customer focused, and we are ready when you need garage door repair or installation as well as garage door opener and spring repair or installation. When you have a garage door problem let the our experts get it right with one call.

Since we opened our doors we have provided the highest level of customer service to every customer who called in need of residential or
commercial garage doors and roll gates. We repairs and installs garage doors, roll gates, door openers, torsion springs, gate openers, and any equipment you may need for their maintenance.
Emergency Repair Service
When you need garage door repair you can count on us for superior service carried out by a team of experts who can perform service on any type of garage door you may have. Every technician on our crews is ready to work with not only the latest garage door designs, but the older home and commercial doors and gates.We have an exceptional track record for customer satisfaction, and completed emergency garage door repair projects. Every employee has been vetted through a local security firm, and we guarantee their work performance and professionalism.
We works with private home owners, property management companies, contractors and home builders, and each one is given our service guarantee of 100% Customer Satisfaction on every garage door and roll up gate we perform repair service on.
Needing to get into your garage or through a roll gate that will not open is an extremely frustrating and time consuming event. We are a phone call and 30 minutes away, and we will get the door open and ensure it operates correctly from then on.
Garage Door Repair Raleigh emergency services include: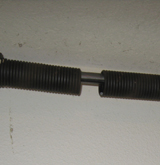 Remote control Repair
Garage Door Repair
Putting Doors Back on Tracks
Torsion Spring Repair
Garage Door Opener Repair
AND More
Broken Springs And Mechanical Components
When these viable moving parts of a garage door break, the sound of a loud bang is usually followed by a door that is stuck in a position that prevents correct movement, these garage door springs are extremely hazardous to work on for the inexperienced. When you need help with broken springs or their components call us and let one of our Specialist take care of the problem safely and efficiently.
Replacement/Installation Service
When it comes to replacing a garage door, we will provide the needed guidance and expertise that will help you choose a garage door that is fully compatible with your needs based on security, durability, safety and aesthetics. Before you make a purchase of a new garage door for installation, we can perform an inspection of your current garage door in order to verify it needs replacing. If it is repairable we will offer an honest estimate free of charge for all cost. If your garage door is beyond repair, we will provide the top notch team that can install a new garage door and we get it done right the first time.
When you are looking for a service that knows the garage door industry, can provide the products and service you and your tenants or customers need, then you are looking for Garage Door Repair Raleigh. Give us a call at 919-674-0957, and we will answer any questions you may have about further products or services not mentioned above.